Permanent hair extensions are a stunning way to add length, volume, or different colours to your hair.
We're proud partners of Amazing Hair Extensions, providing you with the highest quality hair extensions available on the market today. We offer both beaded weft and tape hair extensions, and can customise your extensions to you.
In addition to our full range of Amazing Hair, we also stock 26-inch Jadore weft hair extensions for those wanting the longest hair possible.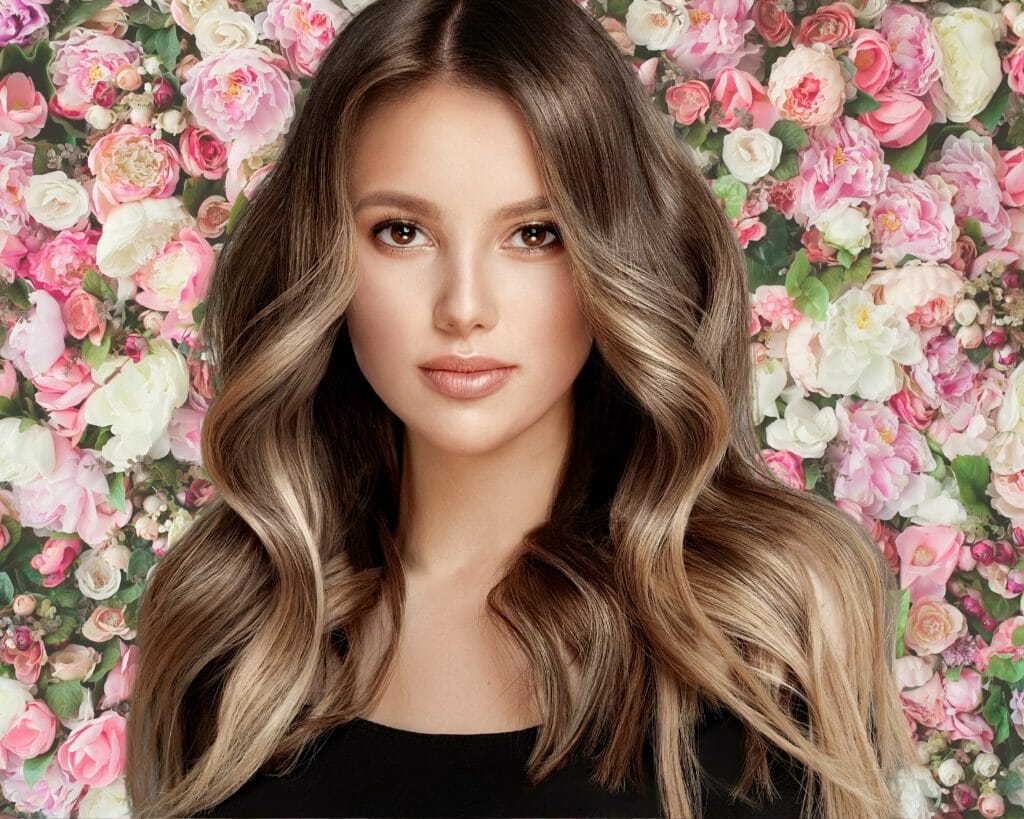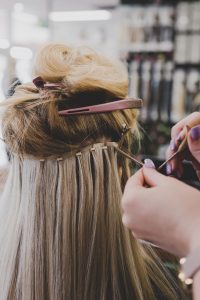 Beaded wefts provide a natural look and no damage to the hair, when cared for correctly.
Beaded wefts are suited to those who mostly wear their hair down, and put it up only occasionally. Beaded wefts can be worn in a ponytail, but some of our clients find it easier to get tape hair extensions into a sleek ponytail style. Beaded wefts are also perfect for those who seek a gentler attachment to the hair, as they use a bead rather than an adhesive – meaning there is no chemical contact with the hair.
Hair extensions are a great way to assist in the process of growing your own hair. Our clients are always surprised at their adjustment appointments just how much their own hair has grown, especially after a few months.
Our luxury slim-line wefts are extremely comfortable and are beaded through your own hair to blend seamlessly and create a perfect colour match.
A full head of these hair extensions is 100 grams which is usually 5-7 wefts, beaded throughout the mid-section of the hair, allowing the top layers to cover the beads.
We also offer half a head (50 grams) or single 20 cm rows which are perfect for adding volume or different colours to your hair.
Once purchased, hair extensions can be re-used for up to 18 months, depending on how they are maintained.
Colour matching the extensions to your existing hair colour, which may include foiling or colouring the hair extensions, is included in the price. (Please note this does not include colouring your existing hair.)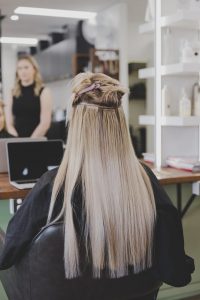 Tape hair extensions are attached with two extensions (each about an inch wide) both featuring adhesive that is sandwiched together over a section of your own hair.
Some of the benefits of tape hair extensions include:
easy to put in a ponytail
comfortable
sometimes quicker to apply
come in smaller sections, making them useful to fill in side gaps or small areas, like the sides of your hair around the hairline
good for those with very thick hair, as a larger quantity of hair extensions can be put in using this method
great for adding just a pop of colour instead of colouring your own hair.
This method does use an adhesive though, which doesn't suit every person or hair type. We generally only recommend them for those who have healthy hair so that they do not cause damage.
When it's time for re-application, we usually suggest having your tape hair extensions removed in one visit and having your colour done, then coming back the following day or week to have your extensions reapplied. This allows time for us to re-tape your extensions and for your hair to have a break. (We are able to do both on the same day, however, this will incur an additional charge as we need to have an additional stylist available to re-tape at the same time as the colour is being done.)
A full head of tape hair extensions is generally 20-40 sandwiches of hair (40-80 pieces). We also offer the Amazing Hair Integra range, where each parcel of hair is double the thickness, to provide a fuller look, ideal for thick hair or those wanting maximum volume.
Permanent Hair Extensions Process
All permanent hair extension services require a 15-minute complimentary consultation prior to making your first appointment for installation. At this consultation, your stylist will answer any questions, match your colour and take a deposit to secure your application booking.
Once you have decided to go ahead with hair extensions, we require a 50% deposit upfront to secure your booking, order the hair and any colouring which may be required to create a perfect blend.
The cost of your initial hair extension installation service includes:
ordering and colour matching your hair extensions to your colour
a wash and blowdry on the day of application
cutting extensions in to blend with your natural hair
styling such as curls, waves or straightening.
We have many hair extensions available in-store. If you'd like to get hair extensions, give us a call. Timing will be more dependent on whether a stylist is available than if we have the stock, as we usually will.
Permanent hair extensions FAQ