We all have good and bad hair days, but what if you could have gorgeous, shiny locks all year round? You may be thinking that's impossible, but with the right care, you can make it happen. That's why here at Canberra Hair Extensions, we asked our team members to share their bits of the best hair advice!. In this article, we share that advice with you!
The best hair advice 
It can be hard to keep up with the latest hair and beauty trends. They seem to come and go faster than our hair frizzes up on a humid day! A lot of these "trends" or "hacks" don't work anyway, especially the number one enemy of hairdressers everywhere – coconut oil. PSA: that is NOT what Kimmy K is using on her hair, we don't care what she says. That's why we've compiled a list of five bits of the best hair advice from our hair experts:
1. Find a good hairdresser
This may seem obvious, but we had to include it as it's so important. Having a hairdresser who understands your hair type and texture is vital. Everyone's hair is different, whether it is curly, straight, dry or oily. A good hairdresser understands this and uses different techniques or products to suit different hair. 
You may also find that hairdressers have certain specialities, for example, a blonde specialist. They may be a fabulous hairdresser but it is always best to find someone who specialises in what you want. Shop around, check out reviews and speak to friends for advice until you find your ideal match. Your hairdresser should be that person in your life who cares about your hair as much as you do.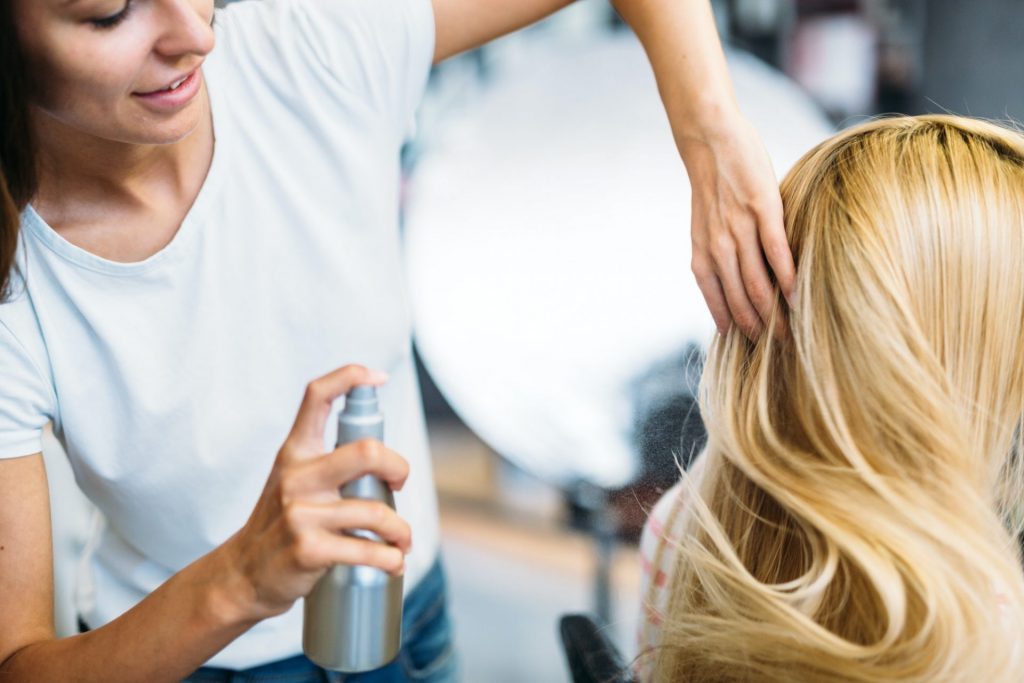 2. Healthy diet and lifestyle
We're sorry! Hopefully, you're not rolling your eyes at this one. We know this is universal advice, but that's because it works. Your hair, much like your skin, is a direct reflection of your diet and lifestyle. If you're stressed out, eating badly or not getting enough sleep your hair may pay the price. It can look dull, flat and thin. Luckily, the fix is easy: 
Make sure you're eating plenty of fruit and veggies (remember two and five)
Do some daily exercise (just 30 minutes a day can help)
Find time for relaxation (self-care is an important part of a healthy lifestyle)
Getting all of the nutrients you need in your diet can sometimes be a challenge in a modern, busy lifestyle. If you feel you may be needing a little boost, we stock the range of Apotecari hair and skin vitamins which many of our guests report noticing a huge difference with. 
If you are interested in more 'wellness' tips that can help your hair, talk to Emma, our resident hair and general wellbeing enthusiast.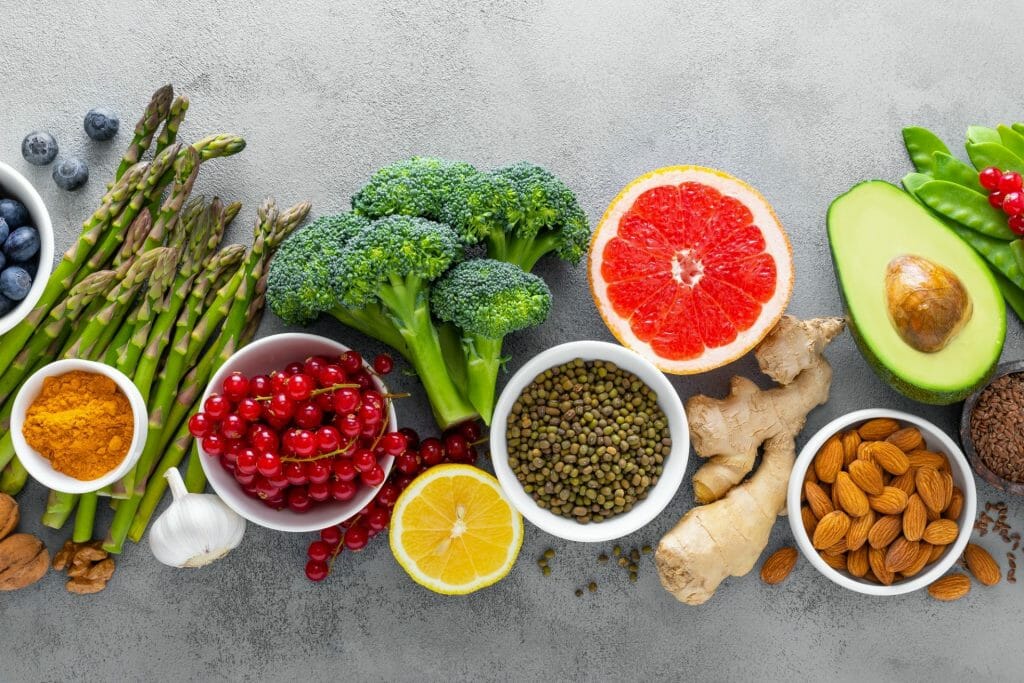 3. Be kind to your hair
Your hair is only as good as you treat it. Remember that your hair is a natural fibre and like any other natural fibre, it needs to be treated with care. There are limits to how much heat or colouring it can take. If you colour your hair a lot, then make sure you are counteracting that damage with plenty of nourishing treatments. Try to avoid using hot tools every day, keep your hair natural every now and then. If you can't go without your hot tools, just make sure you are vigilant about heat protection. For regular heat users, the best heat protector around is ColourWow's Dream Coat. It's more than just a heat protector it's a heat activated treatment – it's definitely wow.
You also need to be aware of your environment. If you live in a dry climate then you should use moisturising products. A humid climate may call for anti-frizz products. Lastly, try to avoid washing your hair in scalding hot water. Really hot water can strip your hair of its natural essential oils which can lead to dryness but also exacerbate oiliness as your scalp will work harder to replace the oils stripped away. Try adjusting your taps so that you use lukewarm water instead.  
4. Invest in professional hair care products 
This isn't just a marketing tool; professional hair care products really do work. These products use high-quality ingredients and are specially formulated for different hair types. They may be a little pricier than your supermarket brands, but your hair will thank you in the long run. If you're not sure what product is right for your hair, just ask us!
5. Make sure you are using a gentle hairbrush
It sounds simple that your hairbrush could make a big difference, but the right hairbrush can literally make or break your hair. If you have the same brush that you've had for years, it could be time for an upgrade. We suggest opting for a brush that has a combination of gentle plastic bristles as well as boar bristles.
We love and highly recommend the Ugly Swan Scream Free Brushes that aren't just gentle on your hair, they glide through beautifully without hurting your scalp – hence the name. Your hair will thank you for being kind to it and after a couple of months of using the correct brush you should notice increased shine and manageability.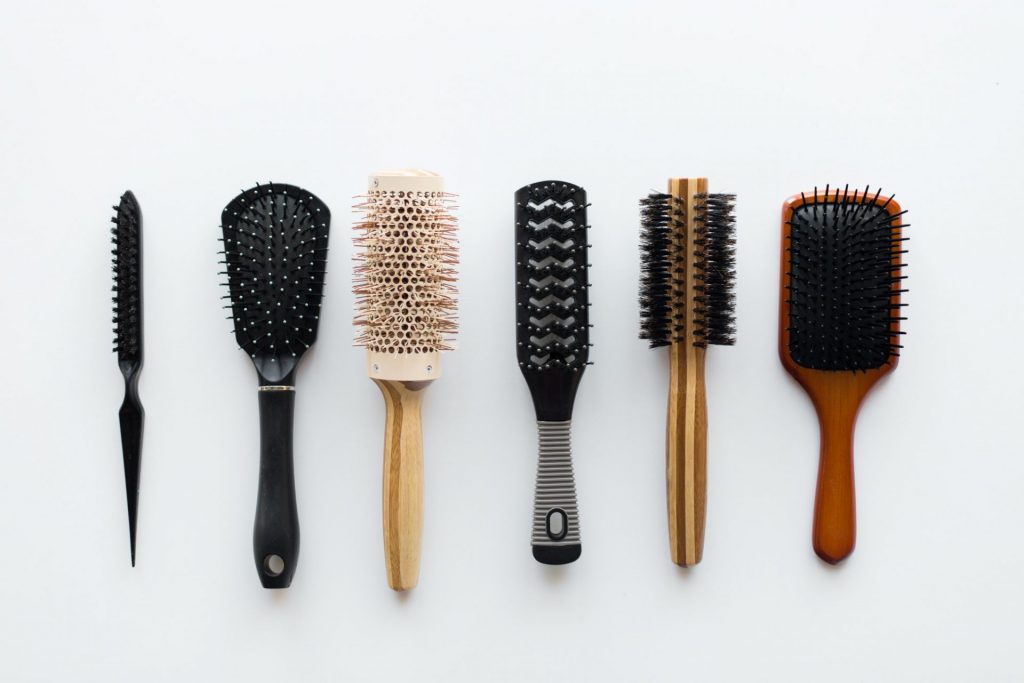 Canberra Hair Extensions
So, there you have it- our top five bits of the best hair advice. Stay tuned for more tips and tricks in our future blog posts! While we can't actually see any of our lovely clients right now (#lockdown2021), we hope you're all keeping safe. We can't wait to see you all back in our Dickson hair salon soon!